Not Quite Dead
I haven't blogged in a while but here's what has been happening in my personal life and in the studio!
I went to Hong Kong for two weeks to visit my daughter, her husband and their two little boys.
I had a great time and enjoyed the little guys tremendously. Their parents are wonderful, too, but you know: grandchildren.
I hiked a couple of times and nearly got lost a couple of times, too. I made a new friend, Sandy, who is also grandma to a HK family, and a quilter and a hiker. We had so much fun together! (Darn, no picture.) The scenery on our hikes was breathtaking.
Nothing does my heart more good than these people:
This is my oldest grandson, the Donut.
This is my youngest grandson and his Tiya, another family member who we love dearly. I delivered a long overdue quilt to her on this trip.
I made a quick baby quilt for her first grandchild, too. That quilt is now in the Philippines.
When I came home, I promptly developed the flu. Not the stomach flu, the other kind that lasts 10 14 days and makes you feel like death warmed over. Cough, cough.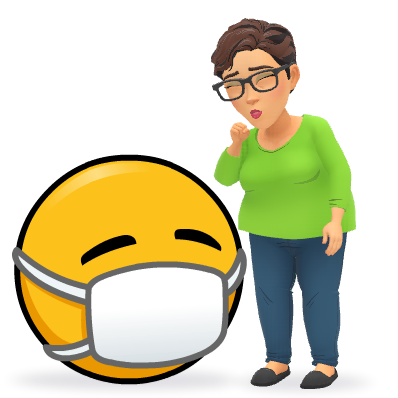 Eight days after I got home, I left the house for the first time. That was last Thursday. I've been sewing a little as I've had energy but it's quickly depleted. Made a few blocks from the Color Catcher by Erika Bea which is in the April issue of American Patchwork & Quilting.
What I love about this design is that you can use any solids together in the blocks.
They don't have to coordinate at all! In fact, I think it's better if they don't.
Pretty soon the big picture will take over and it will look amazing. Stay tuned for that.
I played around with this concept: florals with stitch-and-flip corners. I'm having fun with it. I wasn't the first to do it and I won't be the last but it's a nice diversion for right now.
I layered up an improv quilt for machine quilting using the board basting method. I have the actual boards but I also have these pool noodles that have been altered for this purpose.
This is how it looks when the pin basting is nearly finished. I use my kitchen island. This method is so much better than crawling around on the living room floor.
This quilt arrived in the mail. It was an eBay purchase for a program I'm building called Triple Crown. (At first I was calling it Triple Threat, but I think Triple Crown is more friendly.) It's going to be 10 quilts shown three different ways: vintage, traditional and modern. I'm very excited about it.
This quilt is tied. I love the texture those happy little ties add to the piece. When did tying become an undesirable way to hold the layers together? I think we should revive tying.
Made a quick trip up to my hometown for my great-niece's graduation. Saw lots of old friends and some relatives, including my nephew Cody, above.
Went to a nice dinner to celebrate the 50th wedding anniversary of one of my oldest quilting friends, Katie, above.
And stopped by to see another of my longest quilting friends, Carol, above. She has children my age but she is young at heart!
So it's been a busy time but not feeling well with this respiratory crud has cramped my style. Hoping to be back at it soon! In the meantime, happy quilting and thanks for visiting Stash Bandit!
Tags: american patchwork and quilting, machine quilting, quilt blocks, quilt friends, quilt guild programs, tied quilts, vintage quilts, WIPs, work in progress